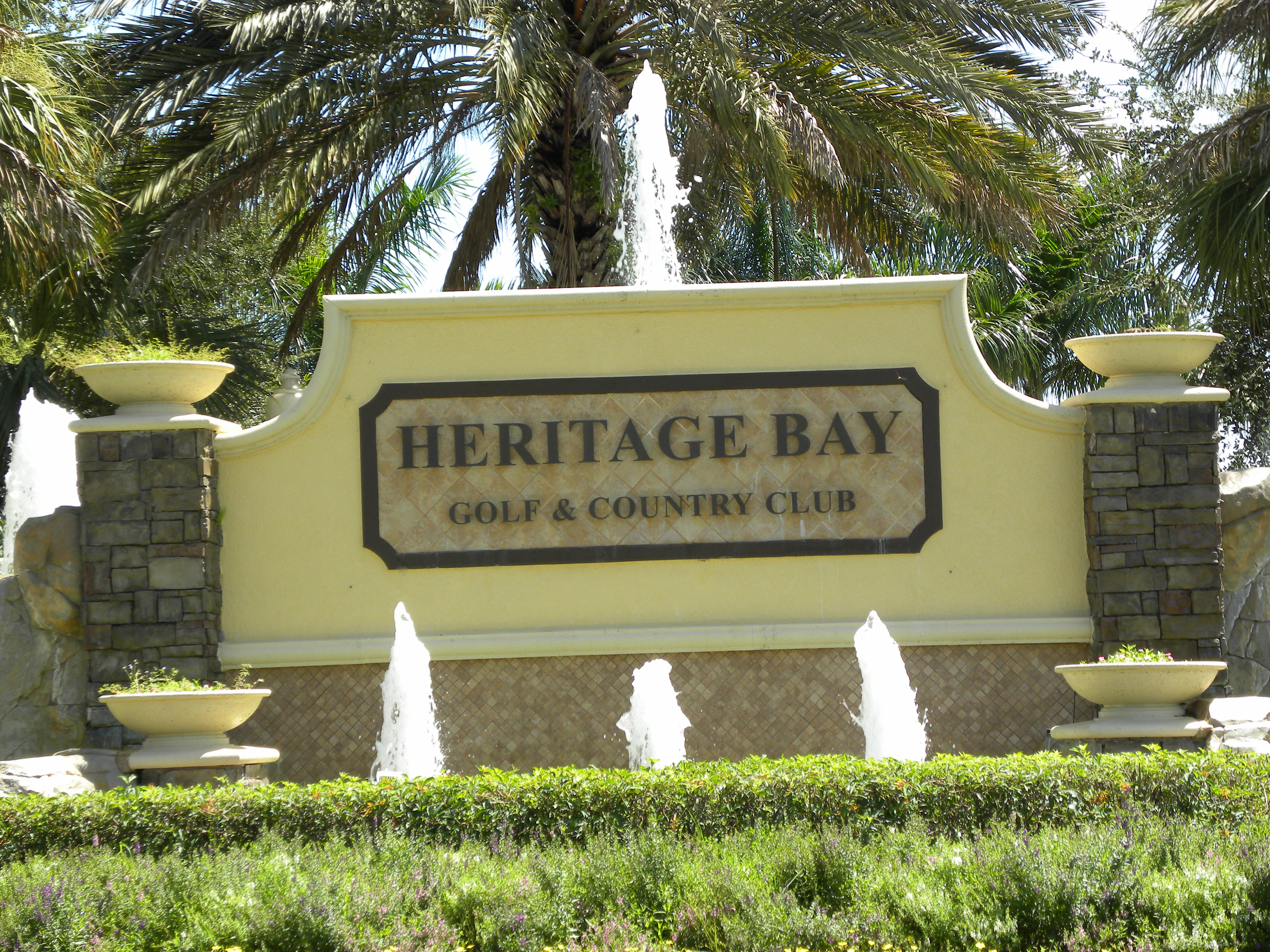 View All Heritage Bay Listings
Amenities:

Golf

Clubhouse

Pool

Fitness center
Heritage Bay Community
Heritage Bay was meticulously crafted by Lennar and US homes. Fitted with leading quality equipment Heritage Bay has a coveted fitness center. Along with the tools to keep you healthy Heritage Bay has 3 restaurants to fuel you with the diet of your choice. Residents are no strangers to taking a break, and you can do this at Heritage Bay's resort-style pool. At this pool, one can enjoy drinks and food brought served to you at your sunbathing chaise. Getting active or saying time out are both easy feats in this South West Florida community.
If you are looking to get out to see a movie or grab a bite there are plenty of spots in Naples that will leave you fulfilled. Silverspot Cinemas offers a luxury experience when you want to go see the hottest flick. With a superb menu and stocked bar, one can eat a full meal and drink to your heart's content while sitting in the most comfortable chairs. Looking for something to do with the entire family? There are multiple 5-star beaches, the Naples Zoo and the awe-inspiring Botanical Gardens to enjoy.
Florida is one of the United State's top vacation spots, so who wouldn't want to live here year-round. Naples offers the top medical professionals and hospitals like the new NCH or Physicians Regional to keep you healthy. Whatever it is you wish to gain from Naples Florida you will not be disappointed by the warmth of the sun or your neighbors.
Amenities
Tennis
Pickleball
Golf
Golf Shop
Clubhouse Restaurant
Casual Restaurant
Pool
Poolside Restaurant
Fitness Center
Nearby
NCH Hospital
Physicians Regional
Starbucks
Mercato
Burntwood Tavern
True Food Kitchen
BrickTop's
Silverspot Cinemas
Target
Whole Foods
Coastland Center Mall
Waterside Shops
Naples Zoo
Botanical Gardens
The Naples Players
Cambier Park
Wiggins Pass
Naples Beach Club
The Naples Pier