Cedar Hammock Golf And Country Club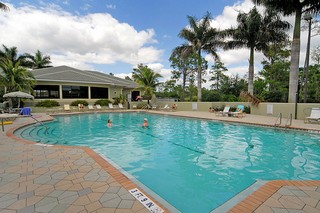 View All Cedar Hammock Golf And Country Club Listings
Amenities:

Golf

Tennis

Clubhouse

Pool
Cedar Hammock Community
Cedar Hammock is a Naples community that keeps you in touch with your social side. With featured events to clubs, there is always a way to make new friends with your neighbors. Looking for live music, decades nights, themed food and more? Cedar Hammock offers experiences to remember.
This community has multiple dining opportunities to satisfy the tastes you acquire. When you are not wining and dining you can be working on your form in the tennis courts and golf courses. Cedar Hammock has a high-quality golf shop for all of your gear needs. If you are new to the sport Lessons are available as well.
Nearby this community is the famous 5th Avenue home to the finest restaurants and holiday celebrations. 5th Avenue is known for its Christmas Tree lighting, Art Shows, Parades and the finest food money can buy.  Close by 5th avenue is the Naples Beach and pier where you can see the most beautiful Florida attraction every night, the sunset. Nothing beats a 5-star meal being topped off with the stunning sight of the sun's descent.
If you are looking for something to do with the entire family South West Florida has lots to do with your kids or grandkids. There are various shopping centers nearby such as Coastland Center Mall, Waterside Shops and more. The Naples Zoo is a great place for all ages and is free on the first Saturday of the month.
Naples is a fantastic city for young and old alike and Cedar Hammock keeps you close to all of the hottest happenings with its coveted location. Wherever you chose to spend your time the perks Cedar Hammock awaits you when you return.
Amenities
Dining
Events
Pool
Golf
Lessons
Golf Shop
Tennis
Clubs
Nearby
5th Avenue
Tin City
Truluck's
BHA! BHA! Persian Bistro
EJ's Bayfront Cafe
VERGINA Restaurant Naples
Ocean Prime
The Bowl
BurgerFi
Coastland Center Mall
Naples Beach
The Naples Pier
3rd Street
The Naples Zoo
The Naples Players
Vanderbilt Beach
The Waterside Shops
The Dock At Crayton Cove